Club eSports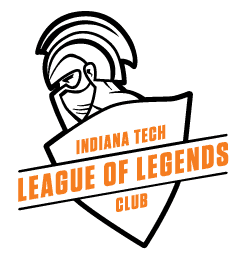 Indiana Tech eSports enters the 2017-2018 academic year in its third season as a program. During the first year of the programs history. The League of Legends team had a successful season of competition in the CSL (Collegiate StarLeague). Indiana Tech had 17 team members who practiced and competed on a daily basis with competitive matches being held on the weekends. The 17 members were divided up into two primary teams. Team Sword finished with an overall record of 10-4 and made it to the second round of the postseason tournament. Team Shield also had a great first season as it went 5-4 in the spring season and made it to the second round of the postseason tournament.
During the second season of play the program gained momentum by adding the popular game of Hearthstone to its arsenal. Hearthstone members consisted of three individuals who competed in the TESPA Collegiate Hearthstone Championship fall & spring series. During play, the team was able to find success during the fall session as they compiled a record of 4 wins and 2 losses while qualifying for tournament play. The team was able to win its first two matches of the tournament before losing a tough match to Ohio State. In spring competition, the team got off to a hot start as they won their first two matches, but soon after would lose three of the next four to end their season with a final spring record of 3 wins and 3 losses. League of Legends team Sword started their season off nicely as they won their first 2 of 3 games, but soon after was only able to win 3 of their last 11 games. The team finished with an overall record of 5 wins and 9 losses. League of Legends team Shield also played very hard throughout their season and during the course of the season was able to win three matches in a row. They finished the season with a final record of 4 wins and 6 losses.
As eSports continues to grow in popularity throughout the world, so does the interest on campus. The club program is pleased to announce the addition of Overwatch to its offerings on campus to students. Overwatch players will be added to the eSports family while also competing in CSL competitions in their respected divisions.
Follow us on Facebook
Keep up-to-date with what's happening with our eSport team by liking our page on Facebook.
How to join & questions?
If you have questions, please contact StudentLifeInfo@indianatech.edu or call 260.422.5561, ext. 2147.