Our Staff
Students who get involved on campus will soon become familiar with the staff of the Office of Student Engagement because they are out and about wherever something is happening. Look for them at events, movies, intramurals, and student organizations' meetings.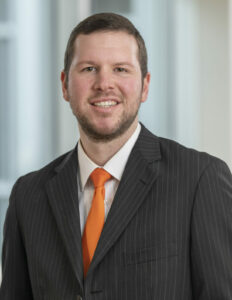 Jared Harvey
Director of Student Engagement
phone: 260.422.5561, ext. 2147
email: jmharvey@indianatech.edu
office: Student Affairs Suite, Andorfer Commons 1st Floor

The Director of Student Engagement supervises and coordinates the university's recreational sports programs, including intramural sports, club sports, and open gym; the Andorfer Recreation Center; and provides oversight of the university Fitness Center.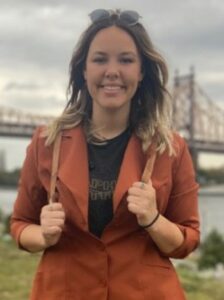 Sarah Claassen
Coordinator of Student Activities and Involvement
phone: p: 260.422.5561, ext. 3440
office: Student Affairs Suite, Andorfer Commons 1st Floor

Oversees and collaborates with campus partners for traditional campus events – including Welcome Week, Homecoming, Family & Friends, Spring Festival, etc.
Provides leadership and direction to student organizations, including advise Student Executive Board and Presidents Council, develop leadership training for student leaders and advisors, and drive policy and procedure for student organizations; assist students and advisors in their interactions with campus processes