Student Leadership Summit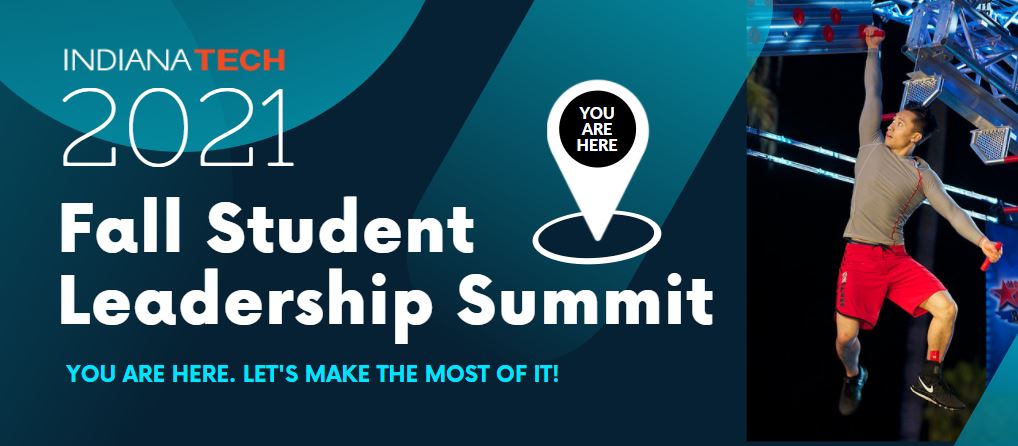 The Student Leadership Summit is an annual event that is open to ALL students seeking personal development and new leadership skills! Summit attendees will walk away with new tools for leading and influencing, a certificate of completion, and a special gift from the Office of Student Engagement. Lunch will also be provided for all attendees.
The keynote speaker for this year's Fall Summit is Hoan Do – an award-winning inspirational speaker, author of Succeeding in the Real World, and city finalist in NBC's hit show American Ninja Warrior. Overcoming adversities in life has allowed Hoan to connect with others in a powerful way. Hoan travels the world sharing messages of hope and inspiration. He has been featured on Good Morning America, NBC, Yahoo Finance, The Chicago Tribune, and Lay's chip bags nationwide. The Seattle Magazine recognized Hoan as one of the top 25 influential people in Seattle.
Students will also have the opportunity to learn from Indiana Tech's own Dr. Anne Gull (Dean of College of Arts and Sciences), Lisa Givan (Vice President for Diversity, Equity, and Belonging), and Jessica Black (Director of the Office of Student Success).
Date: Sunday, September 19th
Time: 11:30am-5:30pm
Location: Seitz Conference Center (Andorfer Commons, 2nd level)
Advance registration (required): Commons 803
Contact Bethany Ballard (BABallard@indianatech.edu) with any questions.